NOTE:

The manual connection steps listed below are only compatible with OS X 10.11 through
OS X 10.15
How to Configure
1. Open Network settings in System Preferences.
-Click the Apple icon in the top system bar, then System Preferences.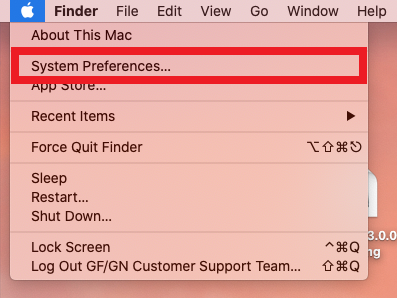 -Click Network.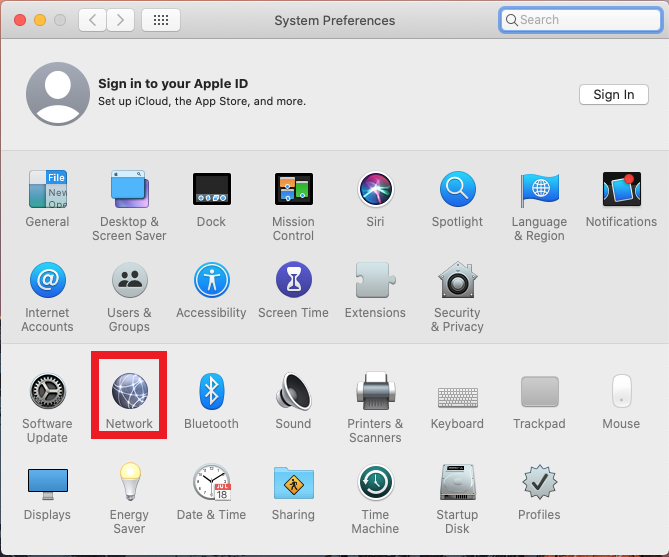 2. Click + (the plus icon)
3. Select VPN for the interface, IKEv2 for the VPN Type, and type in VyprVPN IKEv2 for Service Name. Then click Create.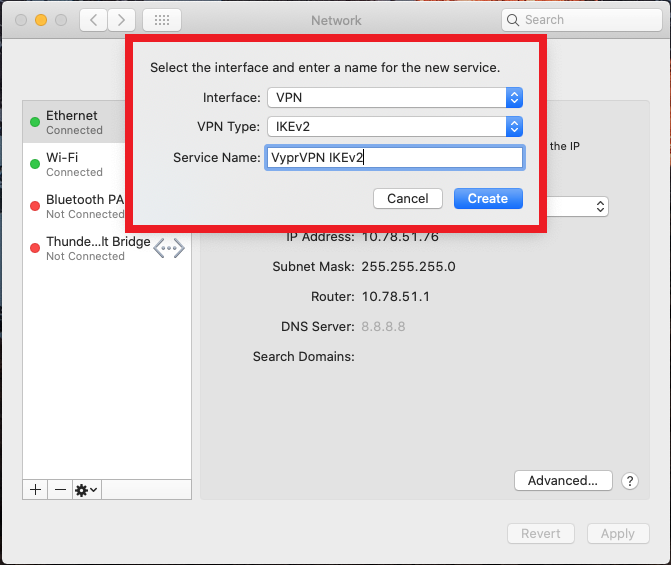 4. Select the newly created VyprVPN IKEv2 connection.
5. Enter one of our server addresses in the Server Address field. You can view the list of servers here. Please note that the screenshots below will show a server address in a different pattern from what you see in the link. Make sure to still use the server addresses in the link. For example, rather than "us7.vyprvpn.com", you would want to use "us7.vpn.giganews.com" to connect to the same server location.
6. For Remote ID, enter: *.vyprvpn.com
7. Leave Local ID blank.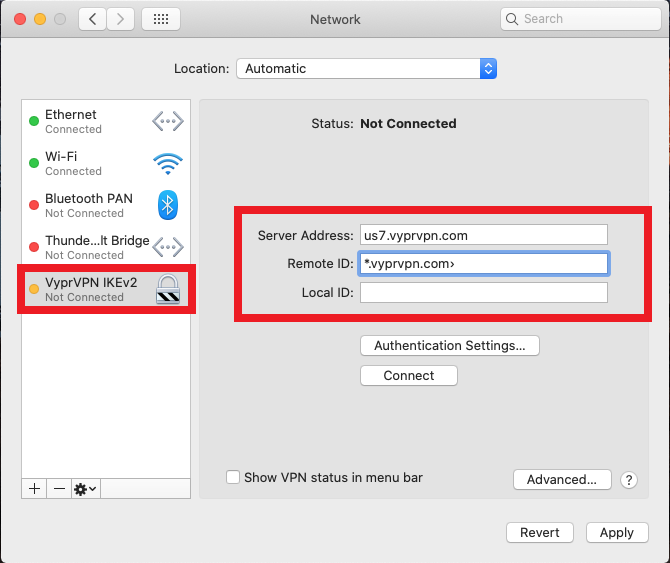 8. Click Authentication Settings and enter your Giganews Username and Password in the appropriate fields, then click OK.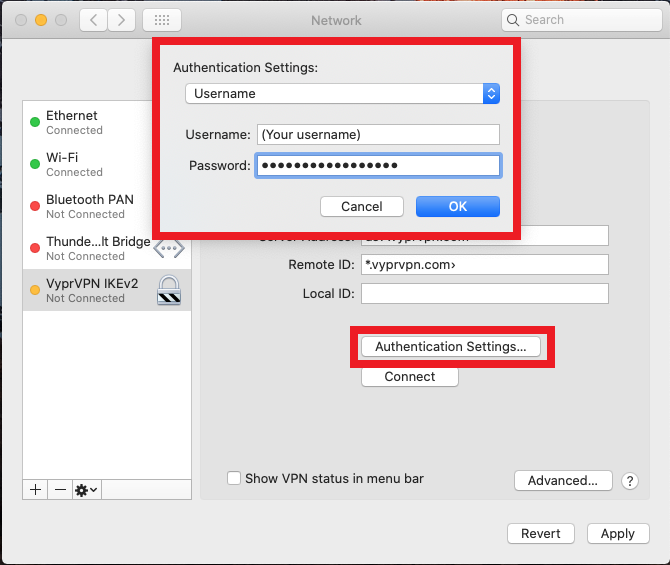 9. Click Apply
How to Connect
1. Click the new VPN icon in the menu bar
2. Click Connect VyprVPN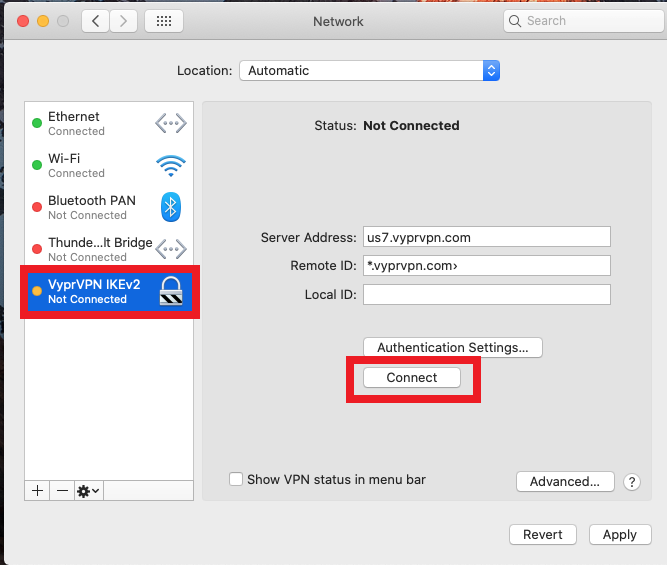 If you need any further assistance, please contact our 24/7 Customer Success Team, who would be glad to assist.