Thanks to the 3.0 update of the VyprVPN app, you may now connect using the OpenVPN protocol without the need of 3rd party apps! The main reason to use the OpenVPN protocol is that it's very secure, really stable, and it works on multiple platforms. Most security experts recommend always using OpenVPN for anything you do online – especially since it's such a transparent option (due to it being open-source).
There are two methods to connect to the VyprVPN network using the OpenVPN protocol and this short guide will show you how, beginning with the VyprVPN app!
Option 1: VyprVPN App
1. Open the VyprVPN app.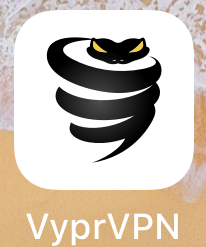 2. Navigate to the Customize view and tap the Protocol option.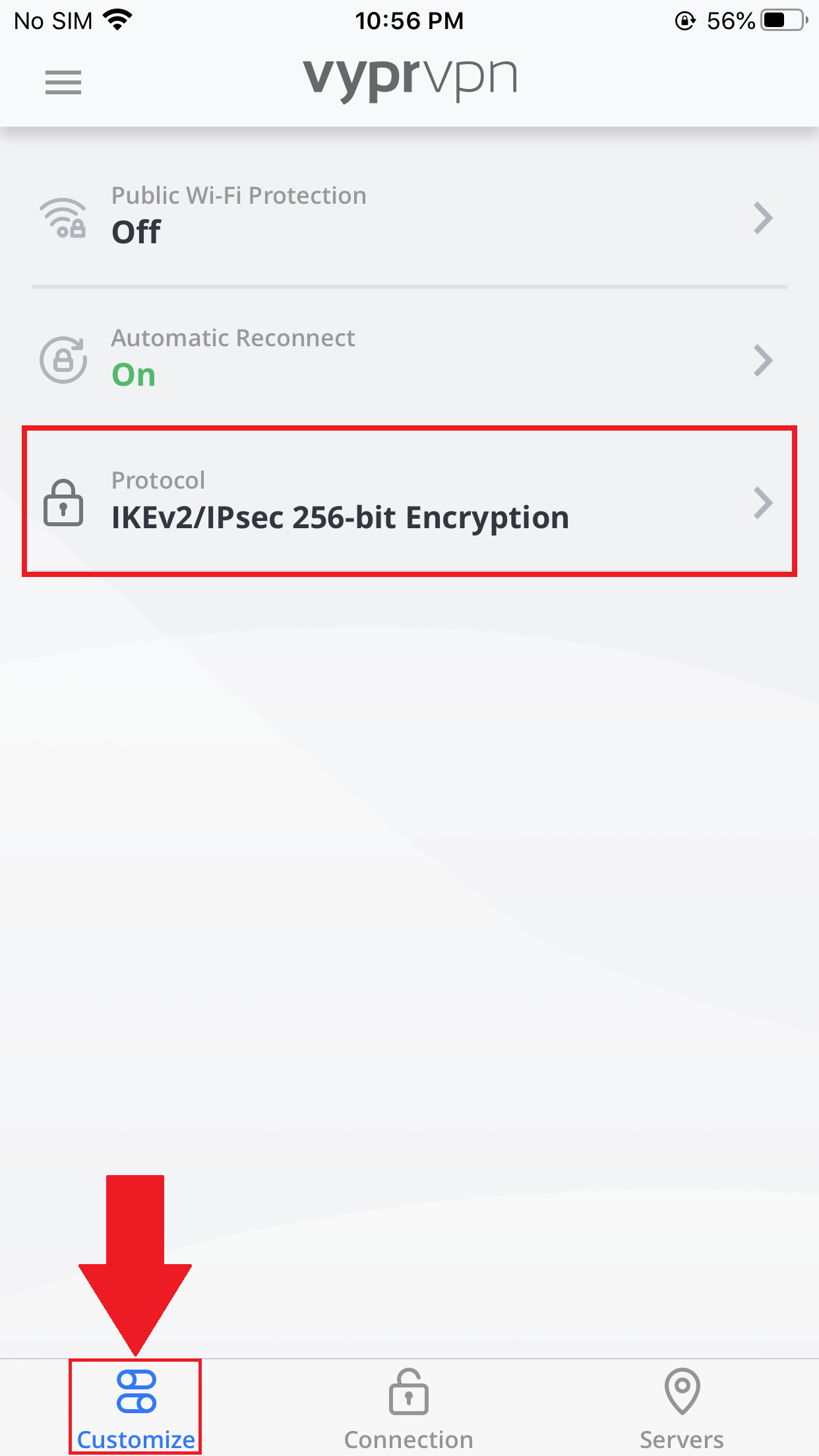 3. Tap 'OpenVPN 256-bit Encryption' to select this protocol, once selected it will be highlighted blue as shown below.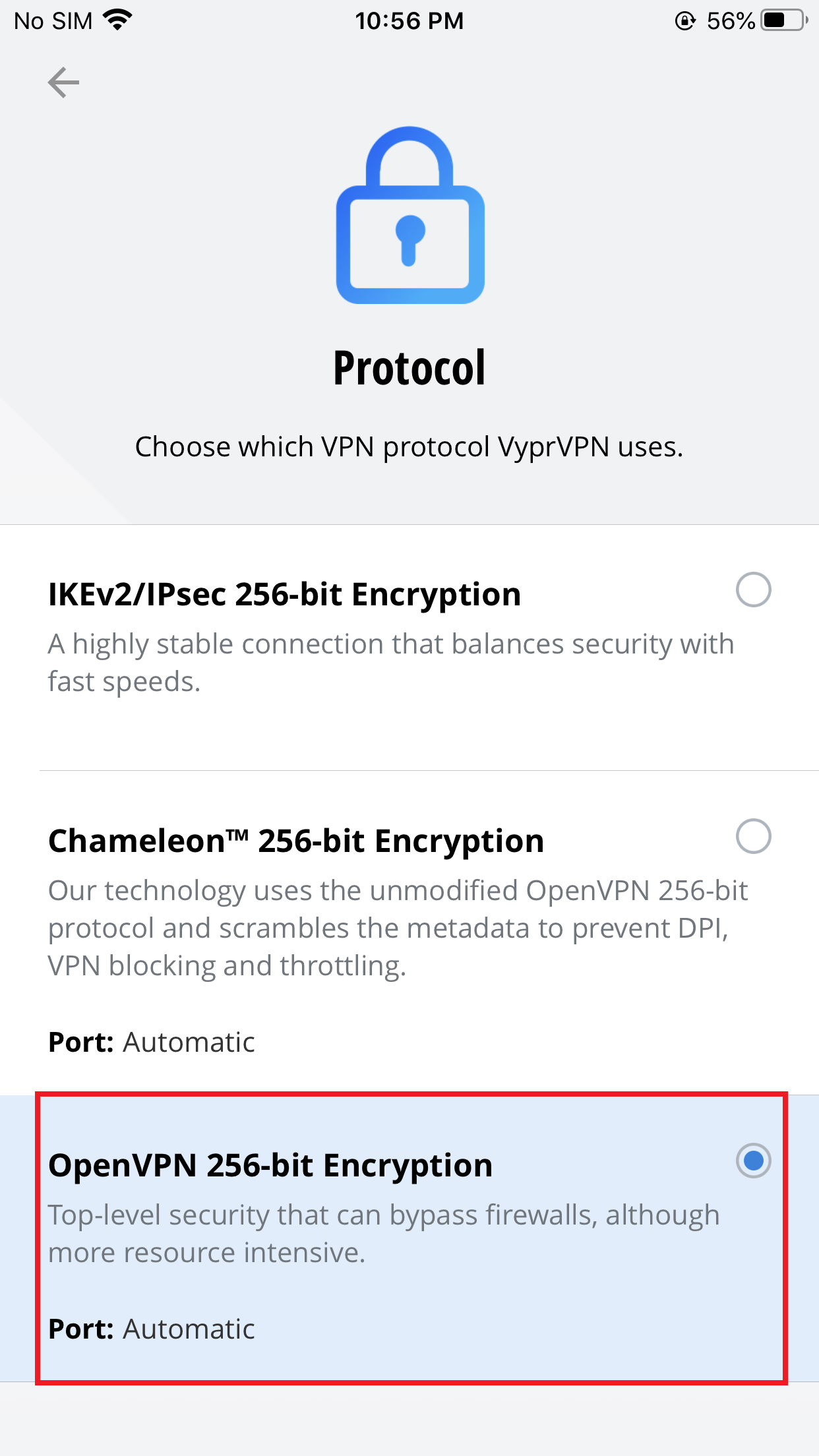 4. Return to the Connection view, select which server you would like to use, and tap the Connect button!


Option 2: OpenVPN Connect App
Download, install and run the OpenVPN Connect

The OpenVPN Connect application uses a configuration file to set up each server connection. Download the configuration files for the VyprVPN servers you want to connect to from the following table:

Due to the limitations of iOS, you have to email the config files to an account accessible from your iOS device.

Download the configuration file.
Compose an email directed to an email address accessible from your iOS device and attach the OpenVPN Profile(s) you wish to use. This can be to the same email address you are sending from.
View the email from your iOS device and download the attachment, when prompted choose 'Copy to OpenVPN' Continue to step 4

Tap 'ADD' beneath the imported profile.

Enter your Giganews username and tap 'Connect after import'. You may choose to save your password if you do not wish to enter it every time you connect. The certificate should be 'None'. Tap 'ADD' located in the top-right area of the app.

Tap 'Allow' when prompted to allow OpenVPN to add a connection. Note: You may be prompted to enter the iPhone passcode.

If you opted out from saving your Giganews password you will now be prompted.

Tap 'Yes' when prompted to allow the OpenVPN app to enable the VPN Connection.

If all the above steps were followed and the information correctly entered, you will now be connected and status updated such as that in the screenshot below!
If you need any further assistance, please contact our 24/7 Customer Success Team, who would be glad to assist.