If you experience problems with VyprVPN on your Mac, you can contact the Support Team directly from the app.
To contact Support:
Open VyprVPN and select the Menu icon in the upper left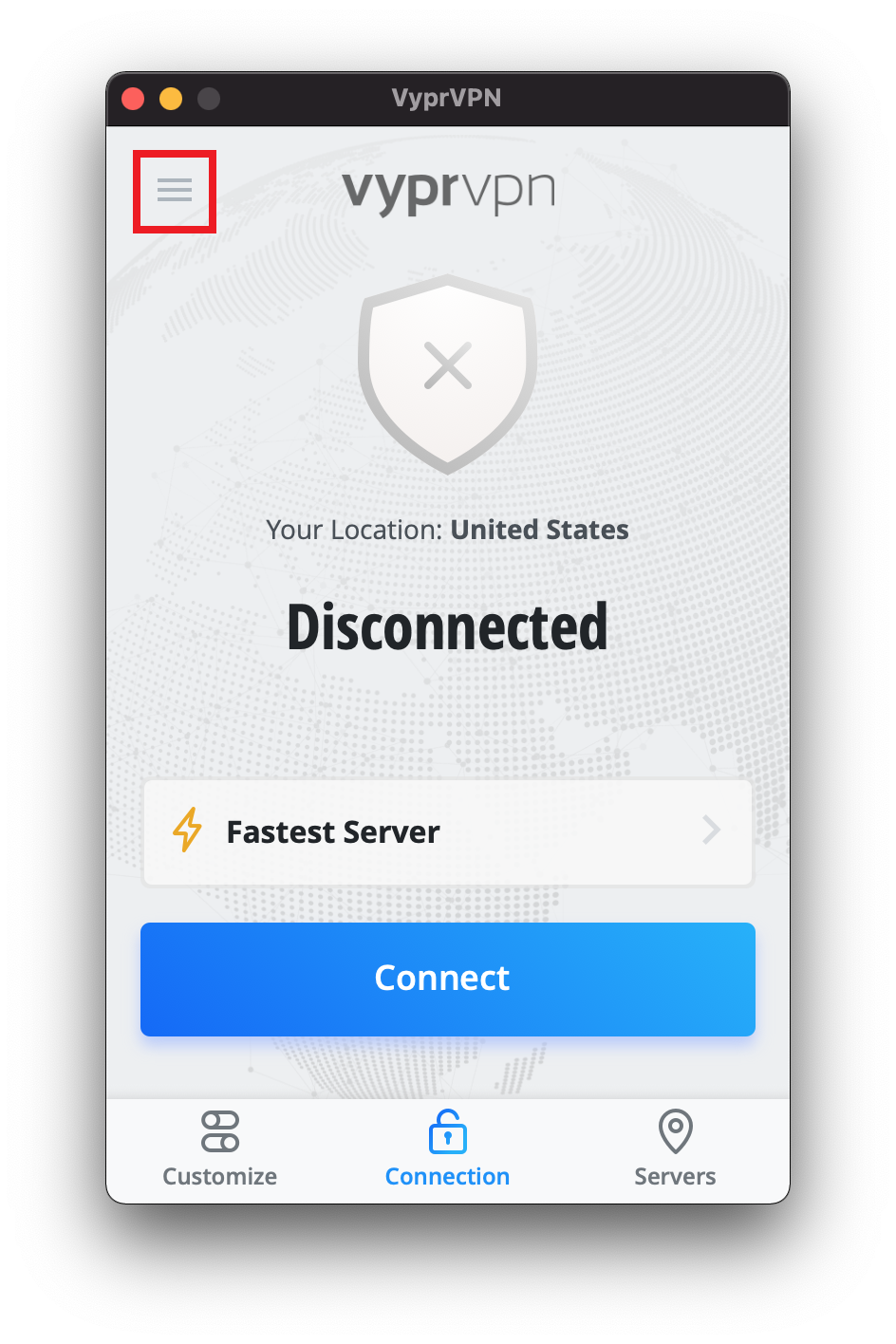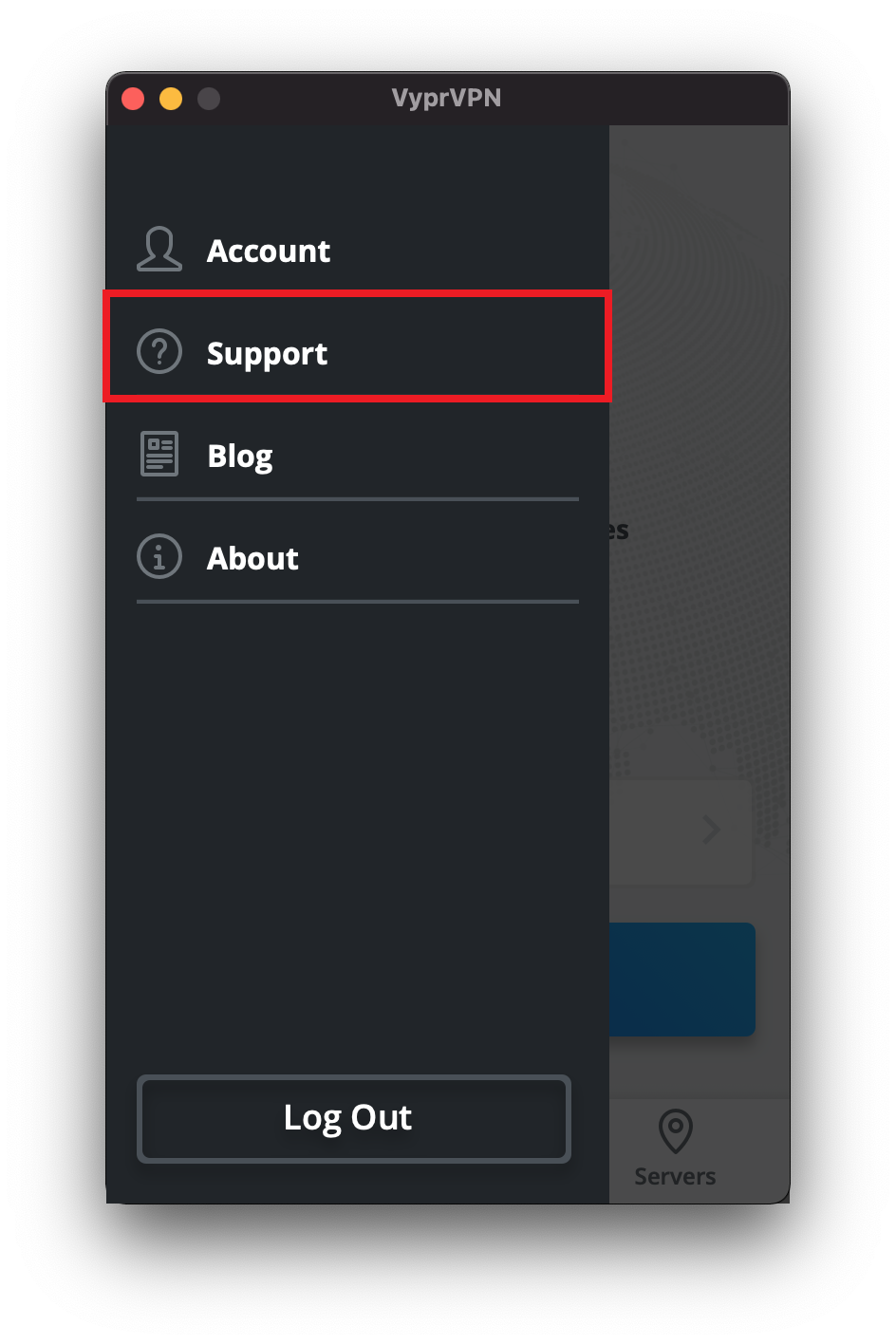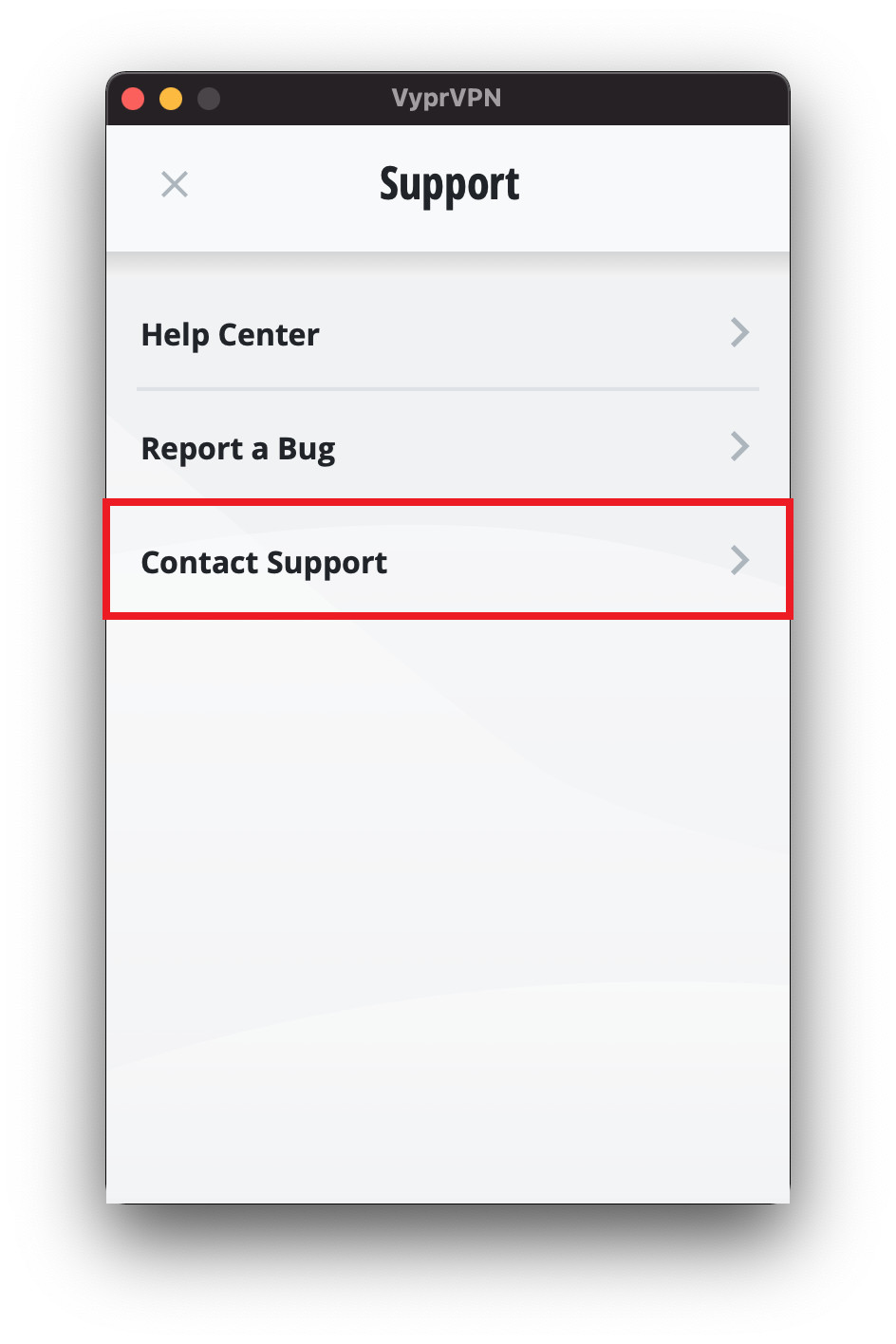 Fill out the requested information and select Send to Support

If you'd like to provide connection logs with your request, please check the box next to Include Connection Log
If you're logged into the VyprVPN app, you can leave the email field blank. But if you aren't logged in, make sure to enter an email address that we can contact you on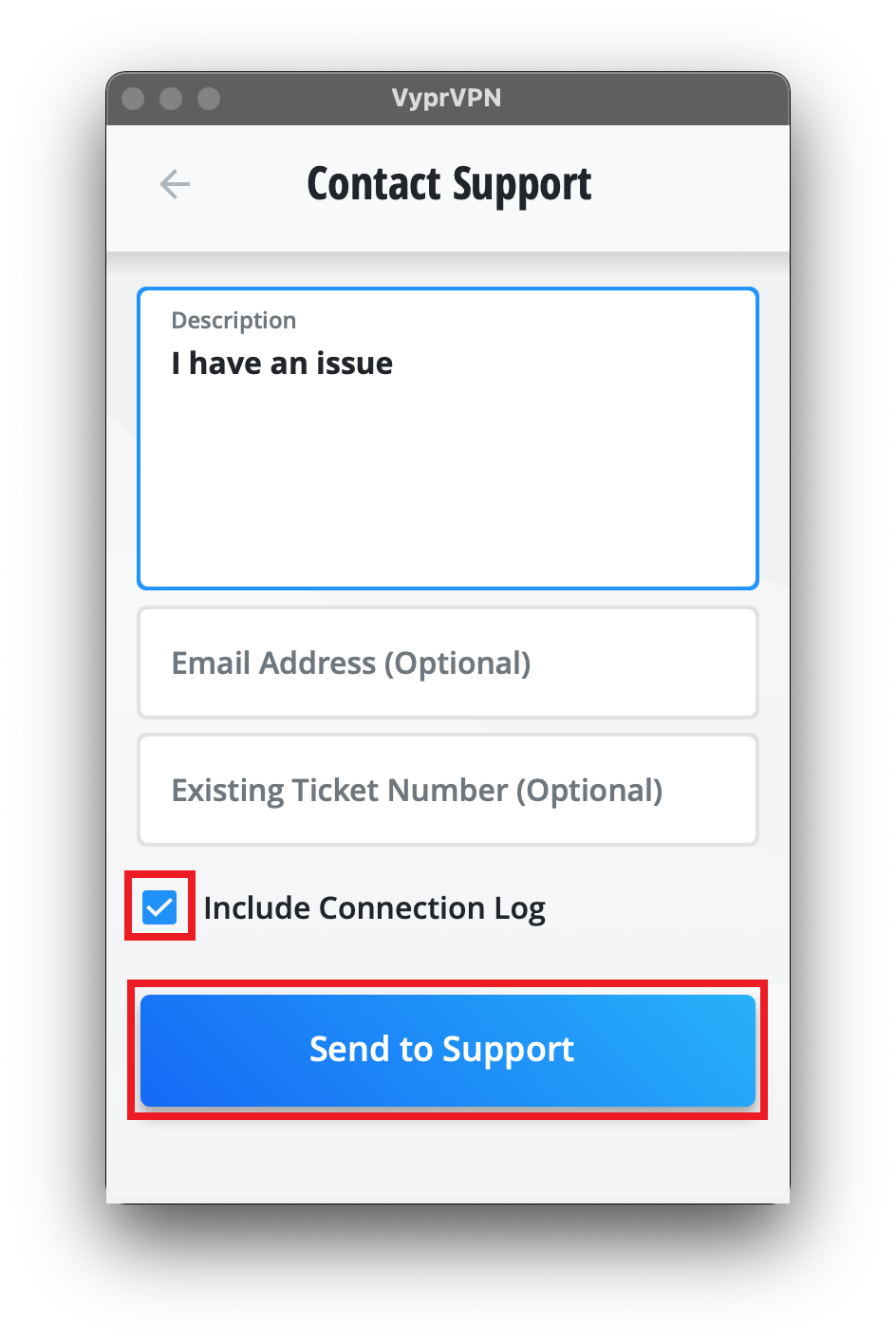 Your request has been sent! Our support team will follow up with you via email as soon as possible.
If you need any further assistance, please contact our 24/7 Customer Success Team, who would be glad to assist.